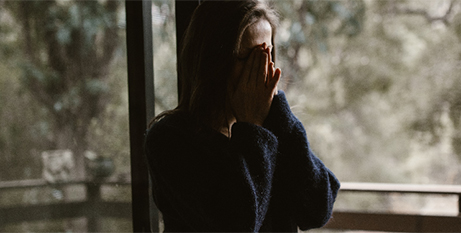 A Centacare family support expert says a dire lack of safe and available housing for women and children exposed to domestic violence is contributing to Queensland's ongoing crisis. Source: The Catholic Leader.
The state's domestic violence rate has doubled in the past five years, with a surge to almost 500 domestic violence incidents a day.
"The situation is really quite dire," Centacare Specialist Family and Support Services general manager Anick de Réland said.
A Centacare employee for the past 15 years, Ms de Réland has worked on the frontlines supporting vulnerable families across southeast Queensland.
"It is not always possible for women and their families to move away from a perpetrator," she said.
"Women are waiting for months or even years to secure suitable public housing, particularly in the area that they're residing.
"If we could have more housing for them and they could move, you would think logically … it would reduce the number of domestic violence instances."
The murder of Hannah Clarke and her children has helped change Queensland's public conversation around control and abuse in relationships, but domestic violence has continued to rise.
Queensland police commissioner Katarina Carroll expressed shock at the latest "awful statistics" – 171,750 domestic violence incidents in the 2022-23 financial year – or about 470.5 a day – compared with 138,928 in 2020-21 and 90,000 for 2017-18.
Ms de Réland said new accommodation initiatives were needed if women and families were to be protected from perpetrators.
"A lot of women are sleeping in their car with their children," she said.
"So it would be good if we had certain caravan parks dedicated to domestic violence victims – so they could park their cars and have some form of habitation instead of just sleeping in a car with kids."
Ms de Réland has offered other accommodation fixes such as repurposing vacant properties including disused aged care facilities and hotels.
FULL STORY
New accommodation initiatives needed to keep women and families safe from domestic violence (By Mark Bowling, The Catholic Leader)