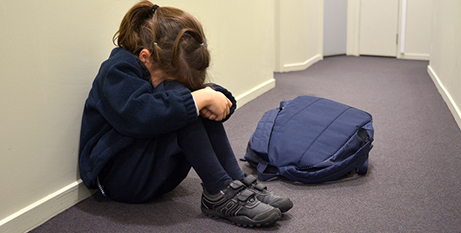 A Senate inquiry into "school refusal" has called for extra Medicare rebates for child psychology and more flexible schooling for students struggling to attend class. Source: The Australian.
School attendance has plunged since the COVID-19 pandemic, the inquiry found, with half of all students skipping one in 10 days of school last year.
Warning that crippling anxiety about going to school has driven some children to suicide, the inquiry called for better mental health support and a more flexible approach to traditional teaching.
It revealed that some schools had threatened families with fines and prosecution, instead of offering assistance to get anxious children back to class.
Some parents had divorced due to the pressure, the report reveals, and some children felt they would rather die than go to school.
"School refusal has a profound effect on young people's health and wellbeing, their sense of self-worth, their connection to friends and family, and their aspirations for life beyond school," the Senate education committee states in its report, tabled last night.
The inquiry found that school anxiety was being fuelled by mental health challenges, as well as "neurodivergence", bullying or falling behind with schoolwork during the pandemic.
The committee called on state and territory governments to review their child health screening programs, for earlier identification of autism, ADHD, anxiety and learning disorders, and to provide extra support.
It suggested that children be granted more than the 10 visits to counsellors or psychologists that can be subsidised by Medicare each year, despite "significant wait times".
Principals and teachers needed better training to help children struggling with attendance, the inquiry found, and schools needed more specialist staff.
The inquiry found traditional schooling "simply does not appear to work" for some children. It called for more flexibility, to let students focus on subjects of interest, attend part-time, or learn from home.
FULL STORY
'Help the kids blighted by school refusal', Senate report reveals (By Natasha Bita, The Australian)
RELATED COVERAGE
'Anxiety is a very real thing': Spike in school refusal sparks call for national plan (The Age)