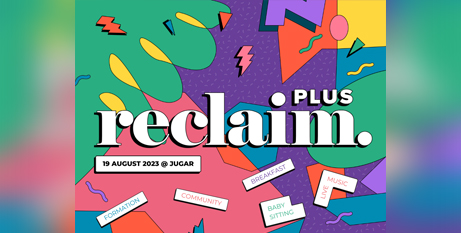 Faith can often take a backseat to the constant "go-go-go" of adult life. It is a challenge that Evangelisation Brisbane's Arnie Hurdoyal and David Kruse know all too well. Source: The Catholic Leader.
"On the daily, it's wake-up, work, looking after and spending time with the wife and kids, housework, making meals, cleaning up – the days get consumed quickly," Mr Hurdoyal said.
"Even weekends can feel the same with social events.
"If there isn't an intention to make time for prayer in the morning or purposefully take out time either as a couple or individually to receive some formation … it's hard to feel we're growing in our faith journey or receiving as much as we did in our teenage or early young adult years."
This was where Reclaim Plus could make an impact, he said.
Reclaim Plus is for people aged 25-45 years old, dubbed millennials, looking to connect with young parents, professionals and young adults who are interested in their faith. The gathering takes place in a café on a Saturday morning with live music, formation and babysitting for children.
Mr Kruse said the Reclaim Plus age-bracket was wide but "when it comes to the faith life, we find that there is a need for ministry to that age group as a whole".
He summed up the needs in two words – catechesis and spirituality
"Millennials want catechesis and spirituality that is clear, understandable, that makes sense, good news that keeps us wanting to learn more," he said.
"Our hope for this group is to establish a place where millennials who struggle to find spiritual vitality can find it," Mr Kruse said.
To find out more, please visit: evangelisationbrisbane.org.au/event/reclaim-plus
FULL STORY
A playground, faith conversations and lots of coffee – Reclaim Plus is here for Brisbane adults (By Joe Higgins, The Catholic Leader)