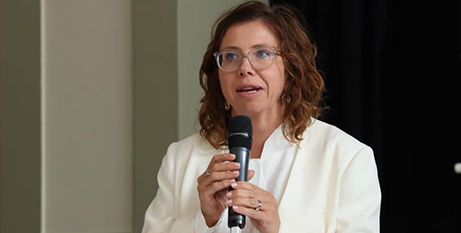 The Albanese Government will repeal the Disability Services Act and replace it with a new set of standards. The changes will govern the provision of services to people with disabilities outside of the National Disability Insurance Scheme. Source: ABC News.
As part of the changes, a new code of conduct and set of standards would be introduced for these services.
The Greens say the legislation, which is now on its way to a parliamentary inquiry, is an opportunity to end the segregation of many disabled people from the rest of the community.
More than 4 million Australians have a disability, more than 610,000 of whom are supported by the NDIS.
Minister for Social Services Amanda Rishworth said the changes would bring the law into line with what Australians with disabilities need in the 21st century.
"It will assist the Government's continued implementation of reforms linked to the policy priorities that the disability community set through Australia's Disability Strategy 2021-31 and will enable us to provide a broader range of tailored services and supports to people with disability into the future," she said.
Ms Rishworth said the changes would help the Government respond in a timely manner to the recommendations of the disability royal commissions which are due in a matter of weeks.
"Across multiple rounds of consultation, we have heard from people with disability, their families and carers, as well as disability representative organisations, service providers and agencies from across Government," she said.
The NDIS is one of the biggest items in the federal budget and Government spending on the program is frequently under scrutiny.
Its projected spending on the NDIS will cost $50 billion within the next four years.
FULL STORY
Changes to disability support outside NDIS with Government to implement new set of standards (By Claudia Long, ABC)