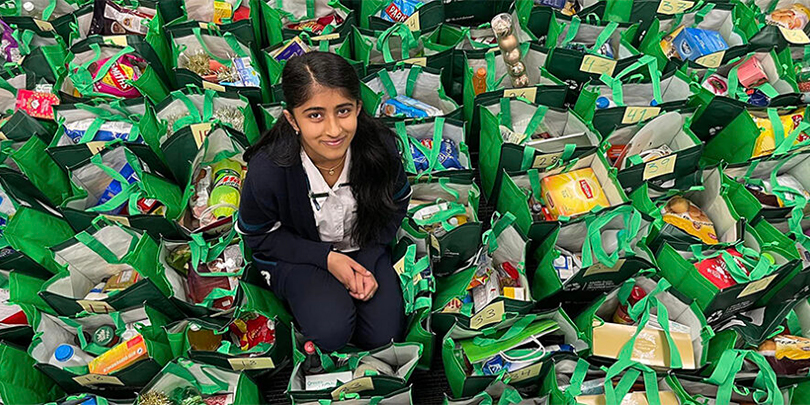 Catholic schools in Paramatta Diocese are working with many other local and global Church organisations to serve the wider community of Western Sydney and the Blue Mountains. Source: Catholic Outlook.
These new Faith in Action partnerships help students to support the good works of Catholic organisations including Catholic Mission, Catholic Care, Peace Justice Ecology Office, Jesuit Social Services, Jesuit Refugee Services, Together for Humanity, St Vincent de Paul, Caritas, Columban Centre for Christian Muslim Relations, Confraternity of Christian Doctrine, House of Welcome and Young Christian Students.
Complementing learning and teaching in schools, this "agency network" provides opportunities for students to contribute to the charitable works of these organisations. Online meetings are held once a term, which allow agencies to engage directly with one another, foster stronger relationships and facilitate better understanding across all stakeholders.
St Mary's Rydalmere religious education coordinator Natalie Coglan said the network is a useful source of information on what the needs of each charitable organisation are.
"This is such a great opportunity to provide schools with the chance to engage in dialogue with our Catholic agencies," Ms Coglan said. "It opens up dialogue between schools and the agencies and is usually a springboard for a follow-up email or visit afterwards."
Follow-up meetings are held once a term between schools and agencies. These meetings allow all to discuss further school engagement and explore natural points of connection to the Religious Education curriculum. This collaboration not only benefits the agencies but also supports teachers by providing them with Outreach and Social Justice resources.
Teachers can also collaborate with other schools, creating meaningful connections and enhancing the educational experience for students deepening their understanding of Catholic Social Teachings.
FULL STORY
Our schools become Faith in Action partners (Catholic Outlook)