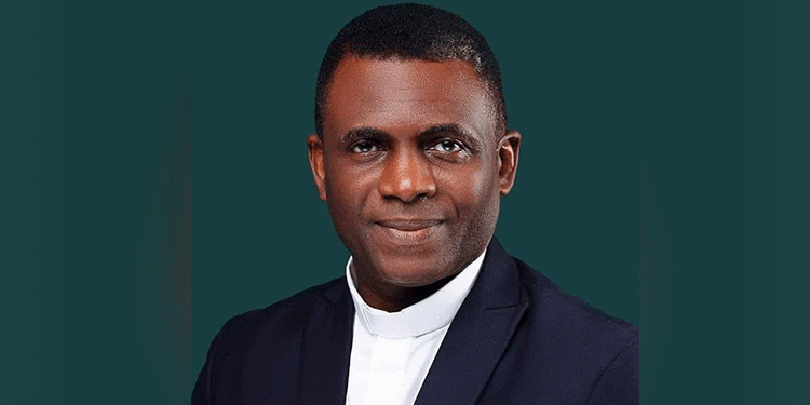 Former Brisbane-based priest Fr Gerald Musa has been appointed by Pope Francis as the bishop of the newly-created Katsina Diocese in northern Nigeria. Source: The Catholic Leader.
Fr Musa, 52, served as resident priest at St Bernard's, Upper Mount Gravatt, from 2008-2011; resident priest at the Jubilee Parish, and assistant chaplain at the Mater Hospital from 2011-2012; and parish administrator of Upper Mount Gravatt-Wishart Parish, in 2012-2013.
He also earned a doctorate in communication studies at the University of Queensland.
His research focused on Nigeria's Kaduna State, a region characterised by decades of conflict between Christians and Muslims.
"Many of these groups are jaded by the existing dialogue process," Bishop-elect Musa told UQ news in 2012.
"Nigeria, with a population of 140 million, is a tripartite religious state in which African traditional religions, Islam and Christianity are the common religious groups.
"Among these, Christians and Muslims form an equally-divided majority of the population and have a mixed history of peaceful co-existence and ethno-religious violent conflicts."
Bishop-elect Musa's studies will assist in easing ongoing tensions in Kaduna state, which has been embroiled in conflict for decades.
Since returning to Africa, Fr Musa has served as vicar of the administrator of the Holy Family Cathedral of Sokoto diocese; diocesan secretary at the diocesan chancery of Sokoto; secretary of the Christian Association of Nigeria in Sokoto; member of the Nigeria Inter-Religious Council, and parish priest, among other responsibilities.
From 2013, he has been professor and director of the Centre for Studies on African Culture and Communication at the Catholic Institute of West Africa, Port Harcourt, Nigeria.
FULL STORY
Former-Brisbane priest Fr Gerald Musa appointed bishop for Nigeria's new diocese (The Catholic Leader)