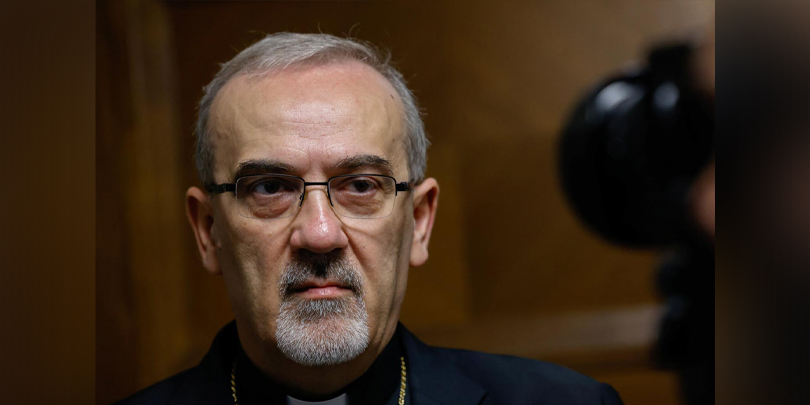 The Latin Patriarch of Jerusalem has written a letter to his diocese, urging Christians to turn to God in the midst of the Holy Land war. Source: Aleteia.
In letter to his diocese released yesterday, Cardinal Pierbattista Pizzaballa condemns both the October 7 attack on Israel by Hamas and Israel's response in Gaza.
He called for prayer, particularly on the Day of Prayer set by Pope Francis for this Friday: "Perhaps the main thing we Christians can do at this time: pray, do penance, intercede."
Cardinal Pizzaballa condemns both sides of the conflict in his letter.
"My conscience and moral duty require me to state clearly that what happened on October 7 in southern Israel is in no way permissible and we cannot but condemn it. There is no reason for such an atrocity. Yes, we have a duty to state this and to denounce it," the cardinal writes.
"The use of violence is not compatible with the Gospel, and it does not lead to peace. The life of every human person has equal dignity before God, who created us all in his image.
"The same conscience, however, with a great burden on my heart, leads me to state with equal clarity today that this new cycle of violence has brought to Gaza over 5000 deaths, including many women and children, tens of thousands of wounded, neighbourhoods razed to the ground, lack of medicine, lack of water and of basic necessities for over 2 million people.
"These are tragedies that cannot be understood and which we have a duty to denounce and condemn unreservedly. The continuous heavy bombardment that has been pounding Gaza for days will only cause more death and destruction and will only increase hatred and resentment. It will not solve any problem, but rather create new ones.
"It is time to stop this war, this senseless violence."
FULL STORY
Jerusalem cardinal calls for security for Palestinians (Aleteia)
RELATED COVERAGE
Patriarch Pizzaballa: Bombing Gaza is not the solution (Vatican News)