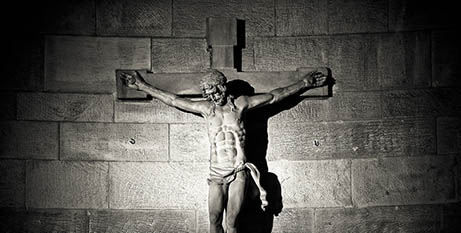 A Benedictine novice who was kidnapped last week alongside two others from a monastery in Eruku, Nigeria, was murdered, the local Diocese of Ilorin has announced. Source: National Catholic Register.
In a note shared with ACI Africa on Tuesday, the administrator of the diocese of Ilorin, Fr Anselm Pendo Lawani, said Br Godwin Eze, who was kidnapped alongside Br Anthony Eze and Br Peter Olarewaju, had been brutally murdered.
Other sources said the abductors shot Br Godwin Eze and threw his body in a river.
Earlier, the diocese had announced the release of Br Anthony Eze and Br Olarewaju, who are postulants at the Benedictine monastery, and appealed for prayers for Br Godwin, a novice at the monastery.
In the October 24 note, Fr Lawani said: "This is to thank all and sundry for your collective prayers over the past several days for the safe release of our brothers, Brother Anthony Eze and Brother Peter Olarewaju. We thank God for answering our prayers.
"However, we are saddened by the news of the gruesome murder of the third brother, Godwin Eze, in the hands of the kidnappers. May God grant eternal rest to his soul, consolation to his immediate family members and to all of us who are left to mourn his passing," he continued.
In an interview with ACI Africa on Tuesday, Fr Joseph Ekesioba, a former novice director at the monastery, said that Br Godwin was shot by Fulani bandits a day after the kidnapping.
Fr Ekesioba said that the monastery was organising a search to retrieve the body of Br Eze from the river.
The Diocese of Ilorin serves Kwara state, which continues to witness attacks reportedly perpetrated by armed Fulani herdsmen and other bandits.
FULL STORY
Monk Shot, Body Thrown in River Following Kidnapping at Nigerian Monastery  (By Agnes Aineah, ACI Africa via National Catholic Register)