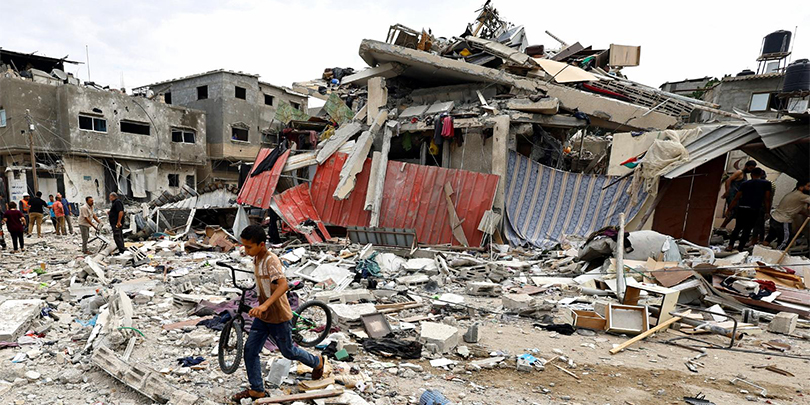 Caritas Australia has welcomed the Albanese Government's announcement of an additional $15 million in funding to support those affected by the ongoing conflict in Gaza.
In a statement released on Friday, Caritas said it "strongly" supported comments from Foreign Minister Penny Wong regarding the "essential nature of humanitarian pauses" and said "nowhere near enough aid has entered Gaza".
"So far, the volume of humanitarian aid let in amounts to about three per cent of what entered Gaza prior to the conflict. That is not, and could never be, enough to keep Gaza's civilian population alive in the face of such overwhelming challenges," the statement said.
Caritas said that children make up "around half the population in the region and are particularly vulnerable to dehydration, starvation, disease, and exposure to the element" and as clean water runs out, the charity feared "disease will run through large communities of displaced people creating a public health disaster".
Caritas called for governments to continue to place pressure to allow humanitarian access, supported by a ceasefire.
"Caritas Australia has signed the #CeasefireNow petition alongside hundreds of organisations worldwide and would urge politicians to take note of the overwhelming support for this call from the humanitarian sector," the charity said in the statement.
To date, Caritas partners have been able to provide cash support for more than 7000 families and are supporting four churches sheltering 1200 people.
FULL STORY
$15m in funding must reach millions of civilians facing multiple threats to life (Caritas Australia)