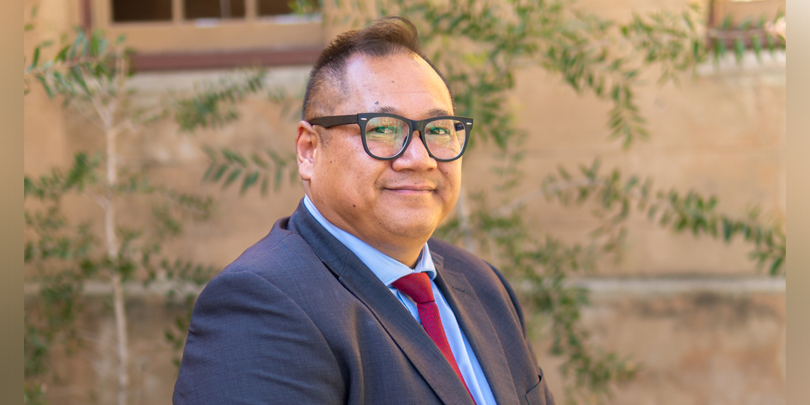 Lawyer, leader, double amputee, father and listener. These are the words University of Notre Dame Australia alumnus Tom Monks uses to describe himself. He can now add the title of Western Australian Lawyer of the Year for 2023. 
The prestigious award by the WA Law Society recognises those who have made an exceptional contribution to the legal profession.
Mr Monks' advocacy for people with disabilities, including representing National Disability Insurance Scheme participants at the Administrative Appeals Tribunal, his advocacy for many of the most disadvantaged in our community and his governance work on many boards were a standout element of his nomination.
Mr Monks graduated from the University of Notre Dame in Fremantle with a Bachelor of Laws in 2017 and is now the principal director of his firm Tom and Co Legal.
"My personal journey has taught me resilience, tenacity, and the significance of accessibility and inclusivity in every walk of life," he said.
"In turn, I've aimed to showcase that limitations are only defined by one's perspective and as a reminder that with determination, support, and a genuine passion for one's craft, any obstacle can be transformed into an opportunity."
Notre Dame's executive dean for the Faculty of Arts, Sciences, Business and Law, Martin Drum, said the WA Law Society Lawyer of the Year Award was one of the most prestigious awards across the legal profession.
"The field for the award was extremely strong, and the award recognises outstanding contribution to the profession and the community," he said.
"Tom exemplifies the qualities which emerging and established lawyers across WA should aspire to."
FULL STORY