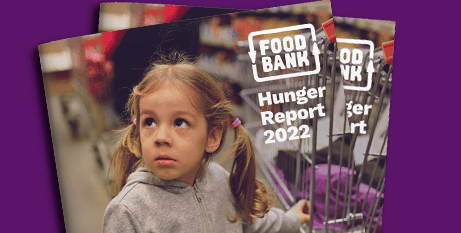 The cost-of-living crisis and inadequate welfare payments are fuelling a rise in food insecurity in Australian households, according to a new report. Source: The Guardian
The charity Foodbank's annual Hunger Report, released yesterday, surveyed more than 4000 Australian adults, finding the problem extended beyond those on fixed incomes and was affecting many people in work.
The report estimated about 500,000 households on any given day experience food insecurity, which describes being uncertain about getting enough food and compromising on nutrition through to disrupted eating patterns and reduced food intake.
The chief executive of Foodbank, Brianna Casey, said the situation was as bad as she had seen it in her six years in the job. She called for an increase to income support payments and additional support for the community sector.
Foodbank's findings are based on an extrapolation of the responses from a nationally representative survey conducted in July and are more severe than past research into food insecurity in Australia.
The report said 21 per cent of Australians – or more than 2 million people – had experienced severe food insecurity in the past 12 months. That was up from 17 per cent on its 2021 report.
Past estimates have put the rate of food insecurity in Australia at between 4 and 14 per cent, while a UN report said 16 per cent of Australian children under 15 lived with an adult who was food insecure in 2017.
The Albanese Government has ruled out an increase to income support payments in the upcoming October budget but said it would consider it in future.
FULL STORY
Inflation and inadequate welfare fuelling Australia's food insecurity crisis, Foodbank finds (By Luke Henriques-Gomes, The Guardian)