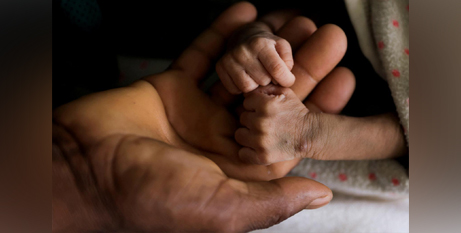 A bishop in Ethiopia has warned that his people are still dying of hunger, a year after a ceasefire ended a deadly conflict in the northern region of Tigray. Source: NCR Online.
Bishop Tesfasellassie Medhin of Adigrat said he wanted the world to know the situation in the region was still critical, and deaths were occurring due to serious food shortages and malnutrition.
"The situation is very bad. Many parts of the region experienced failed harvests due to drought, and food aid distribution had also stopped," Bishop Medhin said.
"People are dying of hunger. The hospitals are also reporting increased cases of malnutrition. It is very frustrating."
More than 20 million people need food assistance in Africa's second most populous nation after the Horn of Africa's worst drought in decades and a two-year conflict in the Tigray region on top of it.
On Monday, the globe rallied to mark the World Food Day, an annual awareness and action day against hunger and malnutrition, reminding of the importance of food security and access to nutritious food for all. It also addresses the importance of sustainable agriculture and food production.
Tigray, a semi-autonomous region in northern Ethiopia that is recovering from a deadly two years' war, also suffers from extreme poverty. The conflict killed thousands and displaced millions into camps, making it impossible for farmers to produce food. Church sources estimate that 1 million people may have died in the war and 5 million to 6 million may be displaced.
In August, a study by local health authorities and Mekelle University reported that at least 1300 people had died of hunger since the ceasefire. According to news reports, the researchers had learned that hunger accounted for 68 per cent of the deaths they investigated.
"It is a helpless situation in Tigray, while the world looks on and sits comfortably," Bishop Medhin said.
FULL STORY
Global days focus on food insecurity, poverty; bishop says Ethiopians are dying of hunger (By Frederick Nzwili, OSV News via NCR Online)