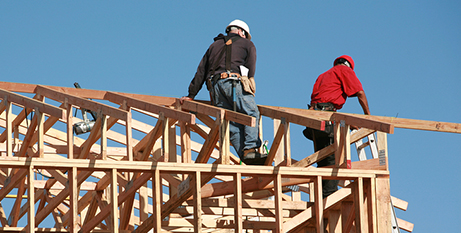 Treasurer Jim Chalmers will use tonight's federal Budget to outline plans for a housing accord between governments and private industry to build up to one million homes, with a particular focus on affordable homes. Source: The Age.
Mr Chalmers will use his first budget to outline the Government's plans to bring together states and the investment community in a historic accord to increase housing supply.
Multiple sources yesterday confirmed elements of the accord would be unveiled in the budget, paving the way for a massive private and public investment in new housing across the country.
The Government declined to comment.
This month, the Productivity Commission said the country had a "housing affordability problem". Australians – particularly those on low incomes – are spending more on housing than they did at the turn of the century.
It found the current national housing and homelessness agreement ineffective as it failed to foster collaboration between governments or hold governments to account. It recommended state and territory governments commit to firm targets for new housing supply, including changes to planning laws and better coordination of infrastructure.
The housing accord will attempt to drive changes in planning regulations, the release of greenfield and brownfield land for housing and encourage private investment in long-term property plays.
Earlier this month, Mr Chalmers revealed an investor roundtable involving the government, the CEOs of the nation's big four banks and the heads of the largest superannuation and investment funds would be held in November with a focus on social and affordable housing.
FULL STORY
One million homes to be built under agreement with states and investors (By Shane Wright and Rachel Clun, The Age)