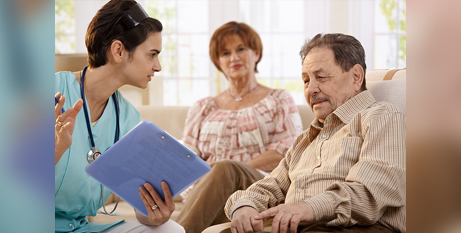 Thousands more patients could be cared for in the comfort of their own home instead of a hospital under reforms proposed by Catholic Health Australia.
The peak body representing 75 not-for-profit hospitals is calling on the federal Government to extend default benefits – the minimum insurers must pay for a treatment – to out-of-hospital services.
Currently, thousands of patients are unable to access at-home care because many insurers don't fund it, citing cost and regulatory considerations.
But in a submission to the Albanese Government's default benefits review, Catholic Health Australia argues patients should be able to choose where they receive care for a range of treatments including dialysis, chemotherapy and palliative care.
"Patients and their doctors should be able to decide where they receive care, not the health insurance funds,' said CHA health policy director Caitlin O'Dea.
"Improved technology, new medicines and shifting patient preferences mean at-home care is safer, more effective and more desirable than ever before.
"For example, most patients want end-of-life care at home but currently only a small percentage die at home with the majority dying in hospital.
"At-home care can lead to lower readmission rates, shorter stays and increased patient satisfaction, as well as reduce pressure on the hospital system.
"But private hospitals are unable to provide it without funding agreements with insurers. It's time for this to change."
FULL STORY
Catholic Health Australia calls for default benefits for at-home care (CHA)