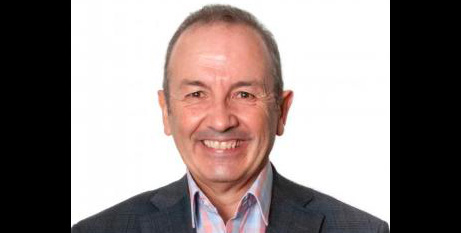 The St Vincent de Paul Society has chosen Mark Gaetani as its next national president to head the charity after Claire Victory steps down in March 2023.
Mr Gaetani, president of the society's Tasmanian State Council, was elected by his peers to lead the national organisation for a four-year term.
Based in Launceston, Mr Gaetani had a long career in the banking and finance sectors before becoming treasurer of the Tasmanian State Council in 2016 and state president in 2018.
"Mark Gaetani has given great service to the St Vincent de Paul Society in his home state and beyond," Ms Victory said. "Mark's understanding of how the society assists Australians in need, along with his dedication to our work, will be important in the increasingly challenging times we face.
"On behalf of our national council and the society's conference members around the country, I congratulate him on his appointment. Until the handover takes place next March, I will be working closely with Mark to ensure a smooth transition to his leadership."
Mr Gaetani said he was honoured to receive the endorsement of his state and territory council colleagues and looked forward to leading the society at a time of great challenge for Australians.
"Many people are struggling with homelessness and the shortage of affordable housing, rising food prices and power bills, and inadequate incomes," he said. "Never has the work of the society been so important."
FULL STORY
St Vincent de Paul Society chooses its next National President (St Vincent de Paul Society)