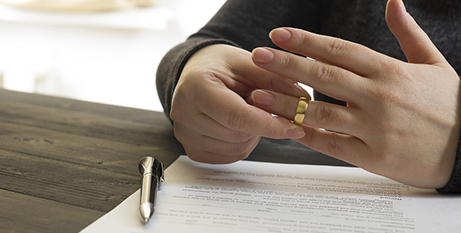 Queensland had the highest crude divorce rate in Australia last year, the Australian Bureau of Statistics has revealed. Source: The Catholic Leader.
Recently published figures found 56,344 divorces were granted in Australia, an increase of 13.6 per cent compared to 2020.
However, the Australian Federal Circuit and Family Court advised caution over the high number of 2021 divorces, citing administration backlog as a contributing factor.
Brisbane Archdiocese Tribunal Director Paul Shogren said the coronavirus pandemic represented "a huge challenge for relationships".
"I think COVID raised a lot of big questions for people," Mr Shogren said.
"People started asking, 'Why do I have this job?, 'Who is this person Iiving with me?'
"Are they really the one for me?"
The national average divorce rate was 2.2 per 1000 people in 2021.
Last year, Queensland recorded 13,475 divorces, an average of 2.6 divorces per 1000 Queenslanders.
Mr Shogren said Queensland's high divorce rates could be influenced by "migration factors".
"A lot of people choose to move interstate, seeking a fresh start", he said. "However, those big questions follow no matter where you live."
Mr Shogren reiterated the importance of the indissolubility of marriage.
"When you get married, it is meant to be until death do us part".
FULL STORY
Queensland named divorce capital of Australia (By Hannah Kennelly, The Catholic Leader)