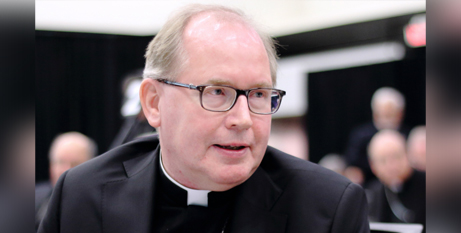 Dutch Cardinal Willem Eijk has asked Pope Francis to issue an encyclical about gender theory, which he said "is being pushed in all kinds of organisations and we as a Church have not said much about it". Source: The Tablet.
Cardinal Eijk, the Archbishop of Utrecht, spoke during an ad limina visit of 10 Dutch bishops. They had a friendly meeting with the Pope but did not discuss the encyclical idea with him.
The Vatican condemned gender theory in a 2019 document that called it an attempt to "annihilate nature." Pope Francis did not sign the document but has denounced the idea of fluid genders on several occasions.
After meeting Cardinal Kevin Farrell, prefect of the Dicastery for the Laity, Family and Life, the conservative Dutch cardinal told journalists: "I have asked whether it would not be good if the Pope published an encyclical on gender thinking."
"He (Cardinal Farrell) can report my request to the Pope," he added.
According to Cardinal Eijk, men's and women's roles can evolve culturally but there remained "an essential relationship between biological sexuality and the gender role." He noted that Cardinal Farrell was joined at the meeting "by a priest and three women in high positions" in the Vatican.
Bishop Jan Hendriks of Haarlem-Amsterdam said Cardinal Farrell did not want to discuss "matters concerning medical ethics and sexuality" and did not respond to Cardinal Eijk's request.
The bishops' ad limina report to the Vatican painted a bleak picture of a shrinking Church in the highly secular Netherlands. Catholics slumped from 28.4 per cent of the Dutch population in 2004 to 20.8 per cent last year.
FULL STORY
Cardinal asks Vatican to issue encyclical on gender theory (By Tom Heneghan, The Tablet)