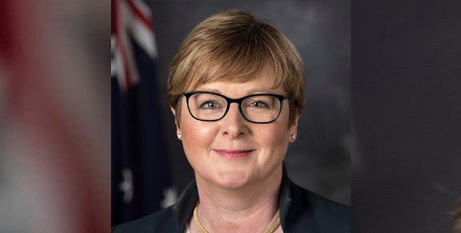 The Albanese Government must wrestle back control of the levers that can contain the surging costs of the National Disability Insurance Scheme in order to "save" it, a former Liberal NDIS minister has said. Source: The Canberra Times.
Senator Linda Reynolds said Labor must also renegotiate all of the Commonwealth's funding agreements with the states and territories to make them share the load of the scheme's budget blowouts.
A spokeswoman for NDIS Minister Bill Shorten said the new government would not take lectures from a "failed former minister from the failed Liberal-National government, which neglected the NDIS for a decade".
In an opinion piece for ACM, publishers of The Canberra Times, Senator Reynolds said last month's federal budget showed the NDIS was "rapidly heading toward a financial cliff".
She said the scheme's cost over the forward estimates had blown out by more than $50 billion over the past three budgets.
After an $8.8 billion budget blowout was revealed in the October statement, Senator Reynolds said the cost trajectory meant it was "probable" that Mr Shorten would have to go cap in hand seeking a further $10 billon ahead of the next budget in May.
She said it was not too late to turn things around, but only if the Albanese Government acted urgently on the only two reforms that could "save" the scheme.
The first act must be to amend the 2013 bill which established the NDIS to hand the Commonwealth control of the levers which can manage the scheme's cost drivers – ballooning participant numbers and rising payments per participants.
She said the Government must also renegotiate the bi-lateral agreements signed with the states and territories as each transitioned to the scheme.
FULL STORY
Former NDIS Minister Linda Reynolds says two changes can 'save' NDIS from financial cliff (By Dan Jervis-Bardy, The Canberra Times)