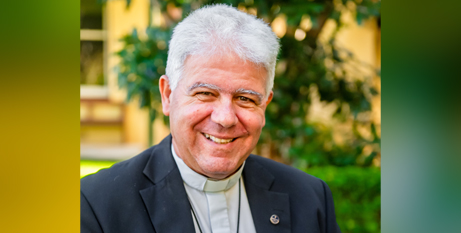 Darwin Bishop Charles Gauci wants to see public comments affirming that Catholic schools can expect employees to respect the Catholic ethos to be enshrined in law, following the passage of amendments to the Northern Territory's Anti-Discrimination Act.
The changes to the Act include the removal of a clause that previously allowed religious groups to discriminate against a person on the basis of their religious beliefs or sexuality.
In the letter to the people of his diocese released on Wednesday, Bishop Gauci said the Church was "certainly supportive of non-discrimination".
He explained that he has had "some serious concerns about some aspects of the amendments that would have hindered our ability to have authentic Catholic schools and could also have affected our ability to have authentic Catholic celebrations".
Bishop Gauci said Northern Territory Attorney-General Chansey Paech made comments in Parliament that religious schools would still have the ability to expect school leaders – principals, deputy principles and religious education coordinators – "to be active members of our Church family" and that people working in Catholic schools "respect the Catholic ethos".
"I would have preferred that these things were enshrined in the legislation, however since public statements were made in Parliament, and have been recorded in Hansard, it is clear that the intention of the legislation was what was stated publicly and hence any dispute would take that into account," Bishop Gauci said.
"I want to continue ongoing conversations with Government whilst continuing to seek advice from our lawyers to try to ensure that these statements made in good faith in Parliament will become part of legislation in the future."
The bishop said while he would have "preferred more clarity", he feels "quietly confident that the future of our schools will continue to be ensured as authentic Catholic schools".
FULL STORY
Bishop Gauci's Letter to Community following Anti discrimination amendments bill passing (Darwin Diocese)