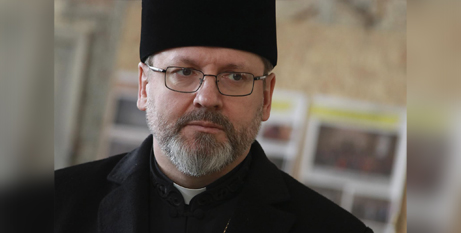 The head of the Ukrainian Catholic Church says the war in Ukraine, which has raged for 10 months, will not stop the joy of Christmas. Source: Vatican News.
Major Archbishop Sviatoslav Shevchuk spoke with reporters on a mission with the embassies of Poland and Ukraine to the Holy See.
"We have the custom of singing Christmas carols to our neighbours, especially those most in need, to share joy and good wishes. Now everyone is asking, Will there be Christmas joy, will we be allowed to sing or should be silent and weep?
"I said yes, and yes, Christmas will be there. We have the right to celebrate Christmas joy that does not come from secular entertainment, but from Heaven because the Prince of Peace will be born."
These celebrations will reach all the way to the front. In fact, there will be someone singing for the soldiers engaged on the fighting line, Archbishop Shevchuk said.
"In Soviet times, Christmas carols were a form of protest against the atheistic communist regime. People sang to overcome anxieties and sadness. The carols are an expression of the Christian faith; they are a catechesis singing about the birth of Jesus. Many therefore are preparing to go and sing with our soldiers at the border. I know several students are organising."
The same celebration will take place in every air raid shelter and foster home: "We will celebrate Christmas in the cold and dark. This will make us experience 'on our skin' the story of the Holy Family, also in the cold and dark but with heavenly joy."
FULL STORY
Major Archbishop Sviatoslav: The war will not stop Christmas (By Salvatore Cernuzio, Vatican News)