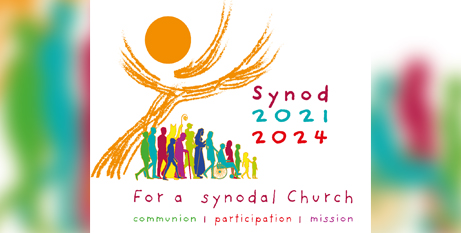 While the hundreds of Australians who participated in the latest round of discernment for the global Synod of Bishops process identified issues and challenges facing Catholics, there was a strong sense of hope for the Church's future. Source: Media Blog.
Almost 80 groups from across Australia, comprising a total of about 750 people, took up the invitation to reflect on the Working Document for the Continental Stage, which was published in October.
Bishops conferences around the world are leading similar processes, promoting ongoing reflection in anticipation of the two Synod of Bishops assemblies, set for October 2023 and October 2024.
Trudy Dantis, director of the National Centre for Pastoral Research and national coordinator for the Synod of Bishops process, said a number of common themes emerged in this latest report.
"Throughout the Plenary Council journey and this Synod of Bishops process, there has been a constant refrain of the desire for a Church that reaches out to those on the margins," she said.
"In fact, this most recent invitation offered people a chance to identify challenges and priorities, and inclusion and equality were cited, along with hopes for more collaborative leadership, greater formation, communities of belonging and engagement and a Church that evangelises."
Dr Dantis said many who participated in the reflection process for the Working Document for the Continental Stage said they felt it offered an honest critique of the Church and the life of the faithful today.
"The document doesn't sugarcoat the challenges and the difficulties, including the polarisation of some within the Church, the drift from religious practice and the disillusionment of many over issues like the abuse crisis," she noted.
The four bishops conferences of Oceania – Australia, New Zealand, Papua New Guinea/Solomon Islands and the Pacific – and the Eastern churches submitted reports on the Working Document for the Continental Stage this week. Find the Australian report at: www.catholic.org.au/synodalchurch
Those reports will inform the work of a discernment and writing group made up of representatives of the four conferences and the Eastern churches, who will meet in Melbourne next month to draft a continental report. That document will be reviewed and refined at the meeting of the Federation of Catholic Bishops Conferences of Oceania assembly in Fiji in February.
"We look forward to exploring more deeply this call to be a Church that walks together, not just in our dioceses or in our country but in this region of Oceania and beyond," Australian Catholic Bishops Conference president Archbishop Timothy Costelloe SDB said of the Suva gathering.
The continental report that emerges, along with similar documents from around the world, will help to shape the working document, or instrumentum laboris, for the Synod of Bishops assemblies.
FULL STORY
Australian reflections on Synod's working document published (ACBC Media Blog)