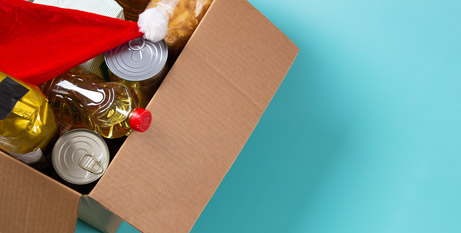 Generous Australians are still dipping into their pockets to help others this Christmas, but cost-of-living pressures have driven an unprecedented surge in demand for support at what is already the busiest time of the year for many charities. Source: SMH.
Salvation Army spokesman Bruce Harmer said many people didn't have extra cash to meet the demands of this time of year, including those who had not previously sought help.
"Many who have been supporters of ours in the past are on the edge, so are coming to us for support this year," he said.
Foodbank chief executive Brianna Casey said Christmas was always a busy period for the organisation, but this year's demand was beyond previous highs.
"What we've seen this year with the collision between the cost-of-living crisis and an income crisis, combined with natural disasters, is a spike in demand that we've never seen before. This is far in excess of the height of COVID," she said.
Those cost-of-living pressures – with inflation now at 6.9 per cent – are also affecting what the charities themselves can do.
At the Wayside Chapel, in Sydney's Kings Cross, preparations are underway for a Christmas feast, and Reverend Jon Owen expects about 1000 members of the Wayside community to show up.
Rev. Owen said the 20 hams, 80 kilograms of prawns and 1000 handmade Christmas puddings had not come cheap this year.
But Rev. Owen said while the average donation size is down, the number of donations has increased.
FULL STORY
Last year's donors line up for Christmas charity as cost of living bites (By Rachel Clun, SMH)