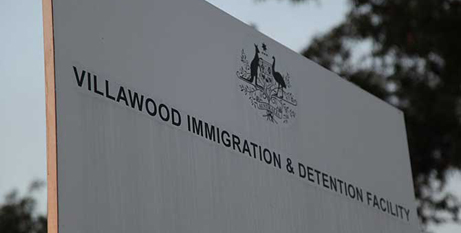 About 100 people held in immigration detention centres across Australia were released in the few days before Christmas. Source: SBS News.
Advocates believe the releases came after the federal Government lost a "significant" Federal Court case on December 22, Ian Rintoul, a spokesperson from the Refugee Action Coalition, said.
Under Section 501 of the Migration Act, the Government can cancel visas of non-citizens over character concerns as well as for criminal convictions, or if they are considered part of a group suspected of wrongdoing.
Previously, sentences had been lumped together, triggering the 12-month threshold for the automatic cancellation of a visa.
But it was found that an aggregate sentence for a criminal conviction cannot trigger an automatic visa cancellation, and ultimately detention.
"It's a very welcome legal finding that the provision was always unlawful and people had to be released, but it's a decision that was forced on the Government," Mr Rintoul said.
He said it was a "sudden" but "fantastic relief" to those detained, with some having spent over four years inside a detention centre. Now, he said, they can return to their communities and families.
Estimates by advocates say about 40 to 45 people detained in Sydney's Villawood Immigration Detention Centre were released in the days after the judgment.
Others had also been released from Melbourne Immigration Transit Accommodation (MITA), Brisbane Immigration Transit Accommodation (BITA), Christmas Island Detention Centre and Yongah Hill Detention Centre, near Perth.
FULL STORY
Around 100 people in detention centres have been 'suddenly' released (By Michelle Elias, SBS News)