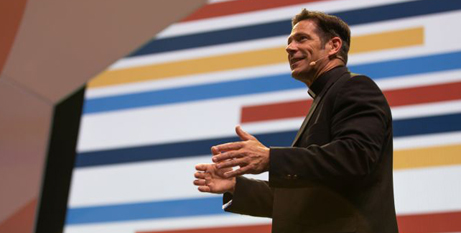 For the third year in a row, a Catholic podcast has bolted out of the gate in the New Year to become the most popular on Apple Podcasts, beating out secular podcasts from The New York Times, NBC News and NPR. Source: CNA.
But 2023 is slightly different from 2021 and 2022 for one key reason. This year, the top two spots on Apple Podcasts are currently held by Catholic podcasts — The Catechism in a Year and The Bible in a Year, both produced by Catholic publisher Ascension.
Father Mike Schmitz, a priest of the Diocese of Duluth, Minnesota, and host of both podcasts, said that in the course of recording hundreds of episodes of the podcast, he has been struck by the "beautiful" composition of the Catechism of the Catholic Church, a hefty volume that serves as the definitive summary of the Church's teaching.
Although the Catechism is specific to the Catholic Church, Fr Schmitz said he believes anyone can listen to his podcast and learn from it. He said reading through the Catechism has served as a helpful reminder to him about many aspects of Church teaching.
"[Whereas] I might be very general with something, the Church wants us to be very, very clear," Fr Schmitz said.
"And [the Catechism] articulates the faith, not only with clarity but also with beauty. So, if I were to say anything that's been a kind of surprise, it's been not just the clarity, but the beauty."
While some people might think of the Catechism merely as a resource, "like an encyclopedia," Fr Schmitz said, he hopes his podcast will help listeners to appreciate the Catechism as being permeated by "truth spoken in love."
The Catechism in a Year is a sequel to the wildly popular Bible in a Year podcast, which began on January 1, 2021. Despite eventually relinquishing its Number 1 spot on the charts, 'The Bible in a Year' has been downloaded 430 million times.
FULL STORY
'Catechism in a Year' podcast tops the charts: 'It has a beauty that speaks to the heart' (By Jonah McKeown, CNA)