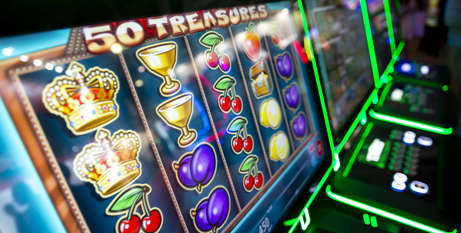 Anti-poker machine campaigner Andrew Wilkie has challenged governments around Australia to seize a "watershed moment" and follow New South Wales Premier Dominic Perrottet's plan to introduce cashless gambling cards. Source: Sydney Morning Herald.
The independent federal MP, whose sweeping poker machine reforms collapsed in 2012 after then-prime minister Julia Gillard reneged on a landmark deal, challenged other states to follow the NSW premier's impending gambling crackdown – a policy he described as a "remarkable turn of events".
Mr Wilkie secured an agreement with Gillard for the national rollout of mandatory pre-commitment technology following the 2010 election, but the scheme was scuttled by a sustained campaign by the powerful pubs and clubs industry.
"It's potentially a watershed moment not just for NSW but for the whole country," Mr Wilkie told the Sydney Morning Herald. "As a reformist at the national level I see that if we can crack this nut, then we will see reform across the whole country."
Mr Wilkie said the issue was "a fundamental test of the character of both major political parties".
"If any future NSW government relies on gambling addiction to pay their bills then it's a morally bankrupt Government," he said.
NSW Labor leader Chris Minns has stopped short of endorsing cashless technology but has vowed to cut the number of poker machines and impose a mandatory cashless gaming trial on 500 poker machines. The 500 pokies included in the trial would represent less than one per cent of the state's 90,000 machines.
Mr Perrottet announced the Government's cashless gaming card policy after a NSW Crime Commission report into the role of poker machines in money laundering but is yet to provide details of how the policy will be implemented.
FULL STORY
'Watershed moment': Wilkie challenges other states to follow NSW pokie reform (By Michael Evans, Sydney Morning Herald)