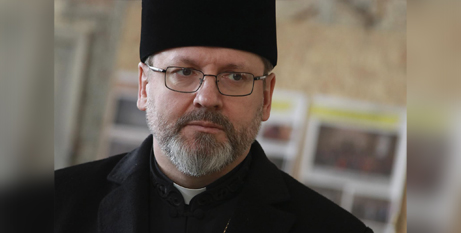 From this year, the Ukrainian Greek Catholic Church will celebrate Christmas on December 25 instead of January 7 and the Epiphany on January 6 instead of the 19th. Source: Vatican News.
The switch of dates is part of a major change decided last week by the Synod of Bishops of the UGCC, moving away from the Julian Calendar which is presently used almost exclusively by the Russian Orthodox Church and other Eastern Churches under the jurisdiction of the Patriarchate of Moscow.
The governing body of the UGCC meeting in Lviv-Bryukhovychi on February 1-2, decided that the changeover will take effect on September 1, but allowed for parishes to transition gradually with permission from their respective bishops.
The decision was officially announced on Monday by the head of the UGCC, Major Archbishop Sviatoslav Shevchuk, who explained that it was adopted after a vast consultation, involving clergy, religious and Church leaders.
Until the Russian invasion of Ukraine on February 24, 2022, Ukrainian Greek Catholics were divided on the issue. Instead, said Archbishop Shevchuk, the survey showed that now more than 90 per cent of Ukrainian Greek Catholics are supporting the move from the Julian calendar, which many Ukrainians associate with the Russian occupiers.
The switch to the Gregorian calendar will involve changing the dates of several fixed liturgical feasts, but for the time being Greek Catholics will continue to celebrate Easter on a later date than most Christian Churches. This is because Catholics and the Orthodox Churches under the Patriarchate of Constantinople are still discussing a common date for Easter.
They hope to reach an agreement by 2025, during the celebrations of 1700th anniversary of the Council of Nicea, the first general council in the history of the Church, in 325 AD.
FULL STORY
Ukrainian Greek Catholics to celebrate Christmas on December 25 (By Lisa Zengarini, Vatican News)