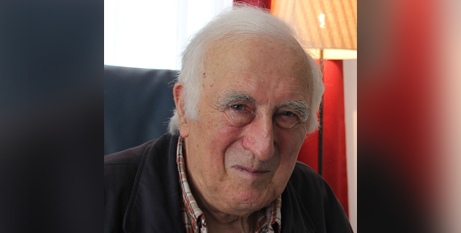 Despite the revelations of abuse by its founder Jean Vanier, the communities of L'Arche have remained intact and welcoming with safety protocols in place, writes Fr Justin Glyn SJ. Source: Eureka Street.
In an article I wrote four years ago to mark Jean Vanier's passing, I spoke of the way in which he had recognised disabled people as being truly people, and accordingly limited. It has since transpired that there was a far darker side to Jean Vanier. A 900-page report commissioned by L'Arche has discovered that during the period from 1952 to his death in 2019, Vanier was involved in at least twenty-five abusive relationships with women.
In some ways, the litany of horror revealed by the report is one which is common to much of the story of abuse within the Church.
What is extraordinary — but something of a double-edged sword — is the impact on L'Arche itself. Many of the survivors were part of the L'Arche community and Vanier's vision of L'Arche as both spiritual work and as community was undoubtedly tainted by his sexualised understanding of that spirituality. .
And yet … it has been L'Arche itself that commissioned both the initial report in 2020 which unmasked Vanier and established the study group which wrote the current report. In contrast to the situation with so much of the abuse in the Church's history, there has been no whitewashing, no excuse, no concealment.
This, too, then has been part of the legacy of Jean Vanier. The organisation has transcended its founder.
FULL STORY
Darkness in the forest: Revisiting L'Arche after Jean Vanier (By Fr Justin Glyn, Eureka Street)