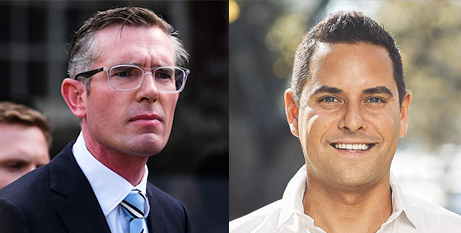 New South Wales Premier Dominic Perrottet will not tell voters whether he will back a ban on so-called gay conversion therapy until he has considered the issue with his cabinet. Source: Sydney Morning Herald.
Less than six weeks from the state election, Mr Perrottet is under pressure to denounce the practice and support legislation banning it.
The issue will loom large for the victor of the March poll, with independent MP Alex Greenwich making support for his private member's bill banning the practice a condition of his support in a minority government.
Senior church leaders, meanwhile, have warned against the unintended consequences of passing wide-ranging laws.
NSW Labor leader Chris Minns has promised to ban gay conversion practices if elected next month, however Mr Perrottet was not prepared to state his position.
Visiting a high school in the ultra-marginal seat of Penrith, the Premier said he considered all legislation from the crossbench on merit, but could not support a bill he was yet to review since receiving a copy on Friday.
Asked if he agreed with the practice of gay conversion therapy, Mr Perrottet would not be drawn on his personal view, saying only: "We need to deal with these issues in an understanding and tolerant and sensitive way."
Mr Greenwich's draft Conversion Practices Prohibition Bill 2023 includes a clause that would allow churches to express a belief or religious principle as long as it is "not intended to change or suppress that person's sexual orientation or gender identity".
The Anglican Diocese of Sydney said the policy needed further scrutiny to ensure any laws were targeted only at harmful practices, and did not prevent people seeking prayer, biblical teaching or "support for practising self-control or expressing their sexuality only in the context of heterosexual marriage".
FULL STORY
Premier won't say if he will back ban on gay conversion practices (By Lucy Cormack, Jordan Baker and Alexandra Smith, Sydney Morning Herald)