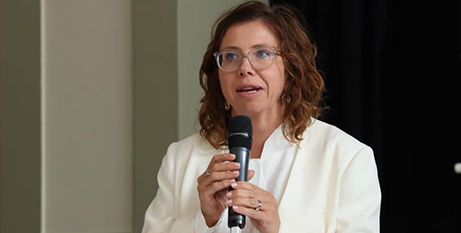 One in four children in Australia is living in poverty and obesity affects one in three kids, a new UNICEF report reveals. Source: The Australian.
The toll of the COVID-19 pandemic on children's health is highlighted in the latest Australian Children's Wellbeing Index, to be launched in Sydney today by federal Social Services Minister Amanda Rishworth.
It blames an increase in obesity on poor diet and sedentary lifestyles, with 95 per cent of children not eating recommended daily intakes of vegetables.
"Poverty remains stagnant and unacceptably high, and the formal education system remains increasingly inequitable,'' the report states.
"(There are) emerging issues of childhood obesity linked to diet and sedentary lifestyle and increasing rates of psychological distress and suicide.''
The annual kids' report card, prepared by the UN Children's Fund and the Australian Research Alliance for Children and Youth, shows that one in six children is living below the poverty line of $1027 a week for a couple with two children.
Nearly one in three Aboriginal and Torres Strait Islander children live below the poverty line.
The report reveals that a quarter of all Australian children live below or just above the poverty line, in families surviving on less than 60 per cent of the nat­ional median income.
"A significant proportion of children and young people remain deprived of very basic needs including food, adequate housing, and educational resources,'' the UNICEF report states.
"These disadvantages compound each other.'
FULL STORY
Our kids poor and becoming obese, says UNICEF (By Natasha Bita, The Australian)