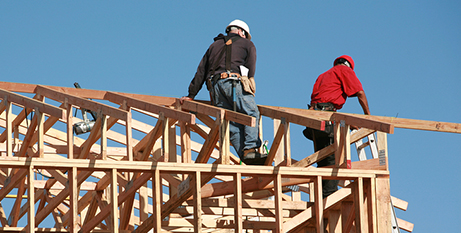 Victoria's pool of social housing has grown by just 74 units in four years despite the government embarking on a multibillion-dollar "Big Housing Build" and a growing waitlist for homes. Source: The Guardian.
Data from the latest Department of Families, Fairness and Housing (DFFH) annual report shows there were 86,887 social housing dwellings across Victoria as of June 30, 2022 – a net increase of 74 since June 30, 2018, when there were 86,813.
At the same time, the social housing waitlist has grown by about 45 per cent – from about 44,000 applications in June 2018 to 64,168 in June 2022. More than 40 per cent of applicants were on the priority waitlist last June.
The Government is meant to report social housing data quarterly, but is yet to publish figures for September or December 2022.
A general view of a public housing tower in Melbourne with a tram going past in front of it
Social housing tenant forced to cook in living room amid Victoria's 'broken' complaints system,
Libby Porter, a professor at the centre for urban research at RMIT University, said she was not surprised the investment had barely made a dent on supply.
"We are demolishing many [dwellings] at the same time we are building," she said.
Ms Porter points to six sites at Ascot Vale, Flemington, Hawthorn and Heidelberg, five of which were public housing estates. Combined, they made up 446 public housing units before they were demolished. They were replaced with a mix of 540 private and 500 social housing units as part of the Big Build.
A Homes Victoria spokesperson said that at the end of January, more than 7600 homes had been completed or were under way, and more than 1700 households had either moved or were getting ready to move into brand-new homes.
FULL STORY
Victoria's social housing stock grows by just 74 dwellings in four years despite huge waiting list (By Benita Kolovos, The Guardian)