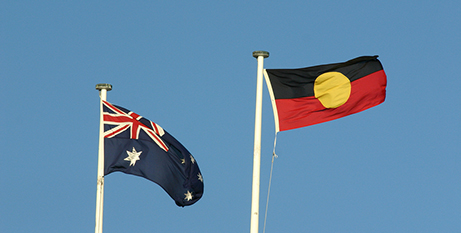 The Albanese Government has struck a deal with the Coalition on legislation setting out how this year's planned referendum on an Indigenous Voice to Parliament will be managed. Source: ABC News.
The legislation was passed by the Senate last night.
Labor made a concession in allowing an official pamphlet to be distributed across the country outlining the respective "Yes" and "No" cases.
However, it has not agreed to the Coalition's demands for equal Commonwealth funding for both sides of the debate.
A national "neutral civics" campaign will be run to ensure voters understand the referendum process and the meaning of the constitutional change.
The deal effectively sidelines the Greens and Senate crossbenchers, who had also been proposing amendments to the machinery bill.
The agreement comes as the Referendum Working Group comes together in Canberra for its final meeting ahead of presenting the proposed wording and question for the referendum to the Government.
"I think it's an example of how [constructively] the Government and Opposition can work together to get the best result for the Australian people," Special Minister of State Don Farrell told the Senate, confirming the details of the deal.
Shadow Special Minister of State Jane Hume responded: "We would very much like to [give thanks for] the constructive way in which the Government has engaged with the opposition."
FULL STORY
Labor and the Coalition strike deal on management of Voice to Parliament referendum (By Matthew Doran, ABC News)