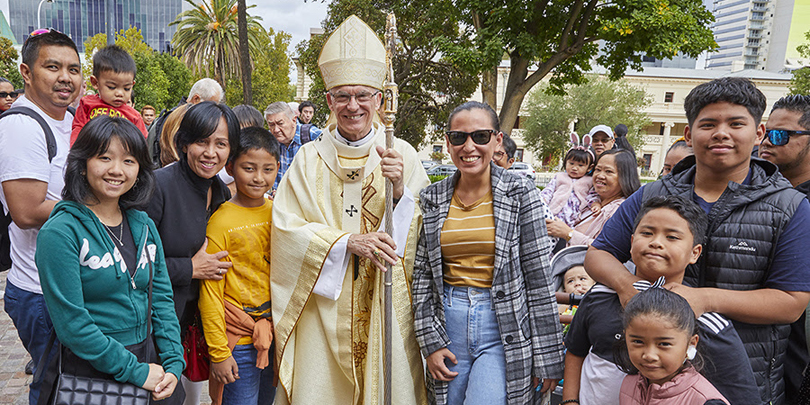 Perth Archbishop Timothy Costelloe SDB has announced the convening of a diocesan assembly in September this year. Source: The eRecord.
Speaking in a Pastoral Letter released on Tuesday, Archbishop Costelloe explained that the Assembly will consider the re-establishment of a Diocesan Pastoral Council.
Diocesan Pastoral Councils, though not mandated by the law of the Church, were highly recommended by the Second Vatican Council.
Under the leadership of archbishops Goody and Foley, Perth did have a Diocesan Pastoral Council for some years, but it was discontinued in the late nineties.
"Our recent Plenary Council has called for the establishment or re-establishment of such councils in every diocese, and I believe it is appropriate for us to decide whether or not the time is now right to make such a move," Archbishop Costelloe said.
"It is also important to clarify why such a body might be necessary and how it should operate. The Church's law and traditions do give some indications and establish some parameters.
"Within these, however, we have ample scope for shaping such a body according to our local needs.
"At the same time, in response to the call of Pope Francis for a more synodal Church, we might ask ourselves what a Diocesan Pastoral Council might look like it if it is a truly synodal body. These are the questions I will ask the Diocesan Assembly to consider."
The assembly will take place on Saturday, September 23, and will be held at Newman College in Churchlands.
Former Perth Plenary Council Co-ordinator Tony Giglia has been appointed coordinator of the Assembly.
FULL STORY
Archbishop Costelloe announces convening of Archdiocesan Assembly (By Jamie O'Brien, The eRecord)