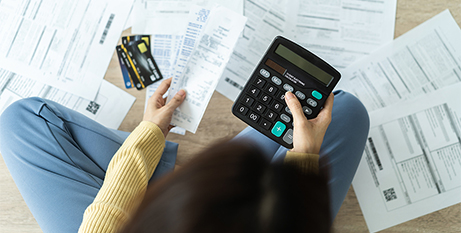 Financial pressures on low- and middle-income families have made responding to the cost of living one of the country's most important and urgent policy issues, Australia's bishops told the Senate Select Committee on the Cost of Living. Source: ACBC Media Blog.
"Every day, thousands of Australian families feel the effects of international crises, insecure job markets, inflation, rising interest rates and slow wage growth," Bishop Vincent Long OFM Conv, chair of the Bishops Commission for Social Justice, Mission and Service, said in a recent submission to the committee.
"As a result, many families find that basic household necessities, such as groceries, fuel, energy and housing, have become increasingly unaffordable."
The bishops' submission called for relief for families, including an increase in the minimum wage – a case the bishops also made to the Fair Work Commission – and policy changes to make housing more affordable.
"Economies exist to serve people and the bonds of family and community that make life meaningful," Bishop Long said.
The bishops point out in their submission that a family of four with one income earner on the minimum wage would find itself 18 per cent below the poverty line. This is partly because the minimum wage is only calculated to provide a living wage for an individual adult and does not consider the needs of children.
"Calculating the minimum wage by factoring in the needs of families would also go some way to addressing housing affordability, which Bishop Long said is an issue for all Australians, but particularly so for families.
The supply of affordable housing needs to be expanded, with a particular focus on setting aside a higher percentage of new residential developments as housing for low-income earners, he said.
Download the bishops' submission at: https://bit.ly/ACBCCostofLiving
FULL STORY
Bishops: Urgent action needed to address cost of living (ACBC Media Blog)