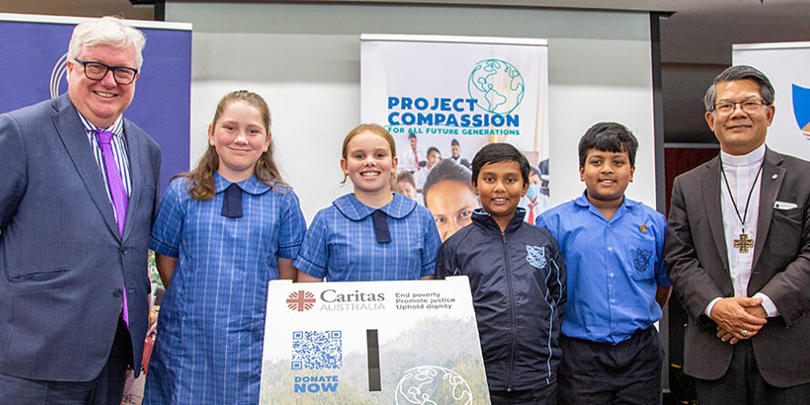 Caritas Australia says its annual Lenten fundraiser Project Compassion has been a success this year thanks to the dedication and support of more than 1700 schools and 1200 parishes across the country. Source: Catholic Outlook.
"It has been inspiring to see our supporters pull out all the stops this year. We've seen everything from classic fundraisers like Caritas K's to dance battles between teachers to raise funds. The energy and passion to raise funds for Caritas Australia has been incredible this year," said Kirsty Robertson, Caritas Australia's CEO.
"I want to thank everybody who has been a part of this year's Project Compassion – whether you've put spare change in a donation box at church, or you've set up a fundraiser at your parish or school, you have done your part to make the world a better place. Your kindness and generosity will help us to reach some of the most marginalised and vulnerable communities to face the challenges of poverty. I can't think of a better way to live out the spirit of Lent than that."
There have been more than 200 masses throughout the country with a Caritas Australia Representative speaking about Project Compassion.
"It is the passion and spirit of our supporters across Australia whose generosity of heart enables us to have our hands and feet in vulnerable communities across the world," Ms Robertson said.
"When I was at school, I remember that when I put my money in a Project Comparison box, I was doing this because I thought Caritas Australia could change the world. Now I know this to be true. I am so proud to watch the next generation helping us to build a better tomorrow."
FULL STORY
Caritas Australia thanks schools and parishes for incredible Project Compassion fundraising over Lent (Caritas Australia via Catholic Outlook)