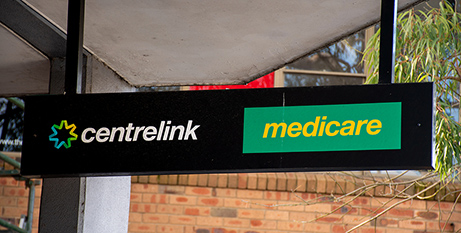 A group tasked by the Albanese Government to examine income support payments says they are "seriously inadequate". Source: ABC News.
Treasurer Jim Chalmers and Social Services Minister Amanda Rishworth asked a committee comprised of social security and economics experts, unions, business groups and others to investigate the adequacy of income support and rent assistance as well as barriers preventing Australians from participating in the economy.
The Economic Inclusion Advisory Committee recommended that, as a first priority, the Government commit to a substantial increase in the base rates of the JobSeeker payment and related working-age payments, as well as the rate of Commonwealth rent assistance.
"All indicators available to the committee show that current rates of these payments are seriously inadequate, whether measured relative to the National Minimum Wage, in comparison with pensions, or against a range of income poverty measures," the group said.
"People on these payments face the highest levels of financial stress in Australia. Committee members heard from people who live on income support having to choose between paying for their medicine or electricity bills."
In real terms, the committee found, the payment had shrunk over the past two decades, going from being broadly in line with the average income of the poorest fifth of Australians in 2000 to falling $140 a week beneath even the poorest fifth of Australians today.
It said the payment should be increased to 90 per cent of the age pension — which is currently at $971.50 for a single pensioner — or $874.35. That would return JobSeeker to the same relative rate it was at in 1999. The fortnightly JobSeeker payment for a single person with no children is currently $693.10.
In a statement, Mr Chalmers and Ms Rishworth did not commit to an increase in JobSeeker in the coming budget.
"While we can't fund every good idea, there will be measures in the May budget to address disadvantage."
FULL STORY
Committee tasked with investigating JobSeeker rate urges 'substantial' increase ahead of federal budget (By Jake Evans, ABC News)
RELATED COVERAGE
Boost JobSeeker to 90pc of aged pension: Jenny Macklin's Economic Inclusion Advisory Committee report (The Australian)
Government ignores calls from its own experts to lift 'seriously inadequate' JobSeeker rate (The Guardian)