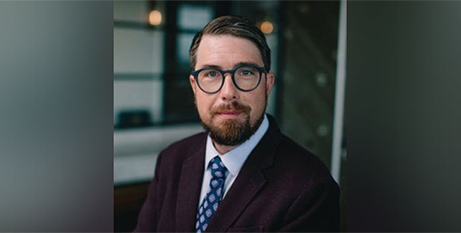 Theologian and author Timothy O'Malley wants to see faith communities drawn fully into liturgical life, sharing in the "mystery of love, that God became human, that humanity might become divine" at the heart of the Catholic faith. Source: The Catholic Leader.
Dr O'Malley, the director of the Notre Dame Centre for Liturgy in the United States, stressed the need for Catholics to understand the significance of the liturgy and how it can change lives.
He said the liturgy was more than a weekly obligation, but a daily opportunity for spiritual growth and encouragement in the mission of the Church.
This was true inside and outside the Mass – through daily observations like the Liturgy of the Hours or embracing the materiality of the sacramentals like holy water or blessing yourself when you walk by a church.
As he put it, "Matter matters", and it was through physical actions and signs that young children first learn about the importance of their faith.
"I think it starts with the body and it starts with practice," he said.
"We first learn (our faith) matters through genuflecting, through learning songs, chants, and prayers, through things that are beautiful and attract our attention."
Eventually children reach the age of reason and begin to ask "why" we do the things we do.
Part of providing an answer to a questioning child was becoming the fully-formed Catholic adult that the Church was calling each of us to become, he said.
"You have to start seeing it as part of your own sanctification of the world," he said.
A significant part of that growth and formation comes directly out of a full liturgical life, which prepares a person to engage in the mission of the Church.
"From this mission, this encounter with love in the world, it brings me back into the heart of my vocation as a worshipper of God with this sense of love."
Dr O'Malley will be a keynote speaker at the National Liturgy and Music Conference held in Brisbane in September. Details: https://mysteryandmission.com.au/
FULL STORY
A full liturgical life is grounded in the mystery of God's love, visiting theologian says (By Joe Higgins, The Catholic Leader)