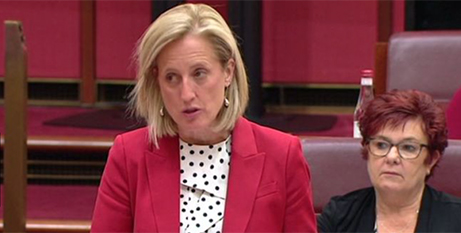 The Albanese Government remains committed to the $250 billion stage 3 tax cuts but cannot say whether it will lift the JobSeeker payment rate, despite its own expert committee finding it was now "a barrier to paid work". Source: The Guardian.
Speaking on ABC's Insiders yesterday, Finance Minister Katy Gallagher said the Government was reviewing the findings of the economic inclusion committee and the women's economic equality taskforce but could not commit to accepting any of the recommendations.
The chief executive of the Australian Council of Social Service, Cassandra Goldie, said it would be "unconscionable and grossly irresponsible" for the Government to condemn more than a million people to poverty on JobSeeker while sticking with the tax cuts.
"Increasing JobSeeker to 90 per cent of the pension rate could be funded by reversing just a third of the stage 3 tax cuts and would profoundly change the lives of people who are being hit the hardest by the cost-of-living crisis," Dr Goldie said, adding it was "what a responsible government would do".
Senator Gallagher said the Government didn't "set up these taskforces to then not seriously consider the recommendations" that they put forward.
"The Budget will look to do as much as it can within the responsible fiscal environment that we are in, to deal with addressing disadvantage and inequality where we can," she said.
However support for the stage 3 tax cuts, which are legislated to begin next July, remains ironclad, with Senator Gallagher repeating that the Government's position "remains unchanged".
The Budget will be handed down on May 9.
FULL STORY
Katy Gallagher 'unchanged' on stage-three tax cuts, won't commit to raising JobSeeker (By Amy Remeikis, The Guardian)