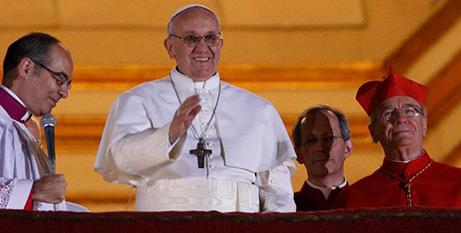 Pope Francis said he hopes to travel to his native Argentina in 2024, which would mark the first time he would set foot in his homeland since becoming pontiff a decade ago. Source: AP.
"I want to go to the country next year," the Pope said in an interview with a columnist for Argentine newspaper La Nación that was published on Sunday. The 86-year-old Pope did not provide further details about the potential trip, which has been the subject of much speculation in his homeland.
Spokespeople for the Church in Argentina and the government did not comment on the Pope's remarks.
The timing of the visit seems planned to avoid any political undertones. It would come after a new president would be sworn into office in December following the October elections that will choose the successor to President Alberto Fernández, who said last week he won't be running.
In his conversation with La Nación, the Pope once again called on Argentines not to associate him with local politics.
In recent interviews with various media outlets, Francis stated he has no desire to be connected to any political parties in the polarised South American country. Analysts have often said the Pope has been postponing a visit to his homeland to make sure his presence isn't used by either side of the political divide.
Francis has stated on several occasions that in 2017, he had planned to visit Chile, Argentina, and Uruguay, but then-Chilean president Michelle Bachelet asked him to postpone the trip until after presidential elections in November.
FULL STORY
Pope Francis hopes to visit native Argentina next year (AP via NCR Online)