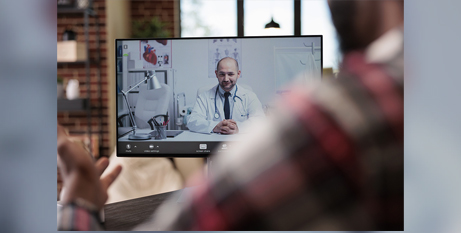 A push to allow euthanasia medical consultations to occur via telehealth will be decided by a Federal Court judge next month, unless the Albanese Government acts sooner. Source: The Australian.
A Melbourne voluntary assisted dying (VAD) doctor has sought a legal ruling from the court on whether or not a federal law banning the use of phone or internet to "counsel" suicide applies to state VAD systems. The application by St Kilda based-doctor Nick Carr will be the subject of a hearing before Justice Debra Mortimer, expected in late May.
State and territory attorneys-general are pushing their federal counterpart, Mark Dreyfus, to amend the law to exempt voluntary euthanasia schemes, which have been adopted by all states. The issue is on the agenda for today's meeting of the Standing Committee of Attorneys-General.
However, with Mr Dreyfus so far uncommitted and any review of the federal law and possible amendments likely to take some time, Dr Carr's court bid could bring a judicial decision ahead of any political outcome.
"We are seeking a decision as to whether or not the Commonwealth criminal code act, which says that you can't counsel suicide over a carriage service, applies to VAD or not," Dr Carr said.
Uncertainty on that point has prevented state VAD schemes using telehealth. Advocates and some doctors argue this has prevented VAD access by many regional and remote patients.
In some jurisdictions, it has also stymied online VAD training for doctors, who are in short supply throughout much of Australia, outside of mainland capitals.
However, opponents of changing the federal law argue telehealth is not appropriate for VAD.
Health Professionals Say No!, which claims to represent the views of up to 1000 healthcare professionals caring for the aged, seriously ill and dying, have written to attorneys-general warning against change.
FULL STORY
Federal Court to rule on legality of VAD telehealth (By Matthew Denholm, The Australian)