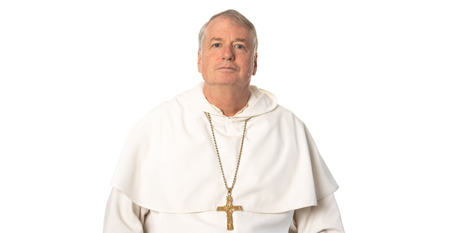 Sydney Archbishop Anthony Fisher OP has criticised the planned takeover of Canberra's Calvary Public Hospital, accusing the ACT Government of an "extreme land-and-assets grab" in an attempt to implement an "anti-life agenda". Source: The Australian.
The comments by Archbishop came a week after the Labor ACT Government introduced legislation to enable Canberra Health Services to take over the ownership and management of Calvary's Bruce campus in early July.
In a call to arms, Archbishop Fisher said Calvary Health Care had been operating hospitals and aged care facilities for decades, providing "quality health care to Canberrans regardless of their religious belief".
"It's no secret that the ACT Government want to force Calvary Hospital to provide abortions now, and euthanasia and assisted suicide in the future," he wrote on Tuesday.
"Taking the land, buildings and hospital equipment and transferring staff employment across to Canberra Health Services allows them to push their anti-life agenda right through the hospital."
It comes as a bill for voluntary assisted dying laws is expected to be introduced to parliament later this year.
The Archbishop warned the Government's decision could set the precedent for government takeovers of other faith-based organisations.
"It's also not just an issue for the ACT. If the ACT Government is successful in this radical action, it could serve as a blueprint for other governments as well," he said, calling on Catholics to sign a petition against the takeover.
ACT Health Minister Rachel Stephen-Smith has previously conceded that relationship's with the Catholic provider have been difficult at times, but said the acquisition was about ensuring the government was delivery efficient outcomes in a system plagued by problems.
FULL STORY
Sydney Archbishop Anthony Fisher warns of ACT government 'extreme land-and-assets grab' (By Max Maddison, The Australian)