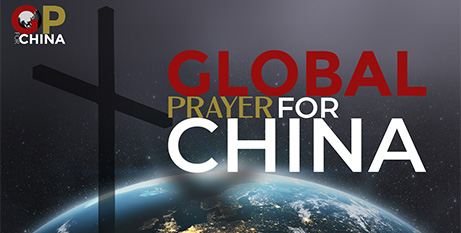 This Sunday will mark the beginning of the third annual Week of Global Prayer for China. Source: Melbourne Catholic.
This week-long prayer initiative was created in 2021 by a coalition of lay Catholics from around the world, who joined together in response to a global call from Cardinal Charles Bo SDB to pray for the Church and people of China.
Following the arrest of Cardinal Joseph Zen SDB in May last year in Hong Kong, an administrative region of China, Cardinal Bo – who is Archbishop of Yangon, Myanmar, and President of both the Catholic Bishops Conference of Myanmar and the Federation of Asian Bishops Conferences – released a statement expressing his "profound concern about the situation for human rights and threats to religious freedom in Hong Kong".
He called on Catholics and the wider Christian community around the world to pray for Hong Kong and urged the international community to continue to monitor the situation and speak out for freedom and justice.
In 2007, Pope Benedict XVI published a letter to the Church in China and designated May 24, the feast of Our Lady of Help of Christians, as an annual worldwide day of prayer for the Church in China. In 2021, Cardinal Bo called for this day to be turned into a week of prayer each year and was "heartened" when a group of lay Catholics around the world took up his invitation and established the Global Week of Prayer for China.
In a media statement, Global Prayer for China said, "We are alarmed and aggrieved by the oppression and persecution of China's Christians and other religious minorities … We pray for the government of China to govern with respect for universal and immutable human dignity and freedom of conscience and religion."
Details: www.globalprayerforchina.org
FULL STORY
Catholics urged to join Week of Global Prayer for China (Melbourne Catholic)