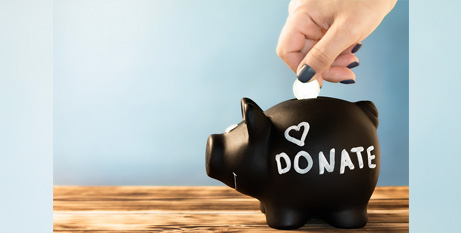 One-quarter of Australians have not donated to a charity in the past year and the country's charitable donations lag behind comparable countries. Source: Sydney Morning Herald.
Australia would need to lift donations to charities from $13.1 billion to $30 billion annually to match New Zealand, according to Philanthropy Australia.
The figures were part of the charity umbrella group's submission to the Productivity Commission, which was tasked by the Commonwealth Government with holding an inquiry to find ways to achieve its commitment to doubling charitable donations by 2030. Philanthropy Australia was one of more than 200 organisations and individuals to respond to the commission.
Research commissioned by the organisation found 71.3 per cent of Australians donated to charity in the past 12 months and 25.5 per cent did not. The rest were unsure.
Those on less than $50,000 were less likely to donate – 63 per cent – than those earning more than $120,000 (83 per cent).
NSW residents (71 per cent) and Victorians (70 per cent) were more likely to donate than residents of Tasmania (58 per cent). Pollsters Redbridge undertook the survey of more than 2500 people in November and found very strong support for reforms to lift charitable donations.
Philanthropy Australia found our total charitable giving equates to 0.81 per cent of the country's GDP, behind Britain on 0.96 per cent, Canada (1 per cent), New Zealand (1.84 per cent) and the US (2.1 per cent).
Sam Rosevear, Philanthropy Australia's executive director of policy, government relations and research, said: "Our members say we are a kind and generous culture, but part of the shift to improve is having a culture of encouraging the more fortunate-placed to give. You do that through the joy of giving and highlighting."
Polling for Philanthropy Australia found the three key motivations for donating were a personal or emotional connection to a cause that affected loved ones; people preferred donating on their own terms; and when giving made them feel part of a bigger community.
FULLS TORY
Charity donation figures defy our idea of 'kind and generous' culture (By Stephen Brook, Sydney Morning Herald)