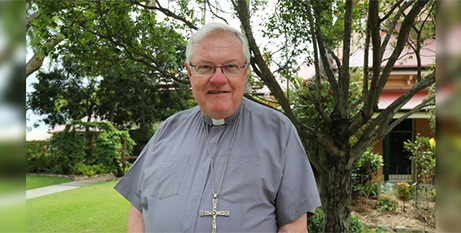 The Pope's ambassador to Australia, Archbishop Charles Balvo, says he is keeping the Vatican informed about the ACT Government's planned takeover of Calvary Public Hospital Bruce. Source: Canberra Times.
"I am following the news regarding Calvary Bruce Hospital (where I have gone for some routine check-ups)," Apostolic Nuncio Archbishop Charles Balvo said.
"One of my responsibilities is to keep the Apostolic See (the Holy Father and the different offices of the Roman Curia) informed about the life of the local Church, both positive and negative.
"My personal practice is to communicate as complete information as possible."
But Archbishop Balvo added that there was not yet any direct involvement from Rome.
"In this case, the issue at hand is being dealt with by Calvary Bruce Hospital, which has its own legal status in Canon Law, Catholic Health Australia and the Archdiocese of Canberra and Goulburn."
But the Archbishop said he was watching the situation as it developed.
"In any event, care for the sick is part of the Catholic Church's core mission since its very beginning."
The statement by the Vatican's ambassador to Australia comes as the Archbishop of Canberra and Goulburn prepares to meet representatives of the ACT Government today.
Archbishop Christopher Prowse has said that he wants to restart negotiations with the Government, negotiations that faltered last year.
ACT Health Minister Rachel Stephen-Smith on Friday said she had a productive conversation with the national chief executive of Calvary about the next steps in the negotiation.
But any negotiation between the Government and the Little Company of Mary, which runs the hospital, seems to be about how the takeover happens rather than whether it will happen.
FULL STORY
Vatican ambassador Archbishop Charles Balvo keeping an eye on Calvary Public Hospital Bruce takeover (By Steve Evans, Canberra Times)
RELATED COVERAGE
The forced acquisition of Calvary Public Hospital Bruce will be a messy battle (Canberra Times)
Calvary grab raises big concerns (The Australian)