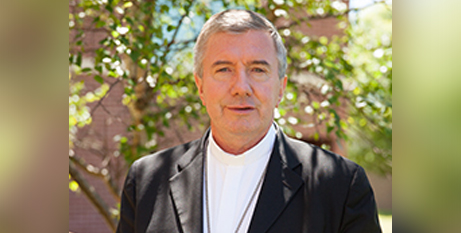 The actions of the ACT Government to compulsorily acquire the Calvary Public Hospital creates a dangerous and unpredictable precedent, writes Canberra-Goulburn Archbishop Christopher Prowse. Source: The Australian.
The Government states its plan to take over the hospital is not an attack on "religion", and that it was not due to Catholic opposition to anti-life processes and procedures.
If opposition to religion in the public sphere is not the reason, then I have to question the reasons offered by the Government. Does it seek greater integration of public health facilities in the ACT? Does it want to commit substantial money to a new hospital it can own, build and operate?
At the same time, ACT Health Minister Rachel Stephen-Smith has frequently stated that Calvary has provided excellent healthcare; that there are no clinical concerns with the current model; and that Calvary has been greatly valued by the Canberra community for 44 years. These statements give rise to two questions: What is the problem? And why is this the solution?
We are seeing an experiment playing out in real-time with real impact for the lives of real people. It will have a substantial impact on the lives of clinicians and other staff. I believe the haste means patients will be at risk in the Bruce Public Hospital. It has wider and deeper implications.
As an Australian citizen, I ask if this can be done in a matter of weeks in the ACT, what prevents other governments acting to improve integration and efficiency in other jurisdictions? What prevents the Andrews Government procuring St Vincent's Public Hospital Melbourne? The Minns Government doing the same to St Vincent's Public in Sydney or the Palaszczuk Government taking over the Mater Public Hospital in Brisbane? What prevents any government making a similar grab for education or welfare services to meet their own agendas?
FULL STORY
Calvary takeover is only the latest public attack on religion, writes Canberra Archbishop Christopher Prowse (The Australian)