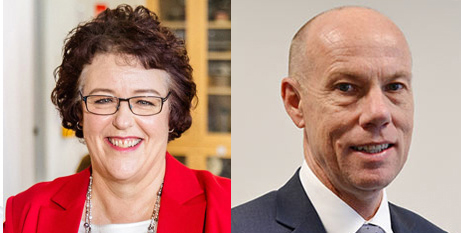 Plans by the Victorian Government to remove the payroll tax exemption on some non-government schools have serious cost-of-living implications, National Catholic Education Commission executive director Jacinta Collins said yesterday.
"The move by the Victorian Government has serious cost-of-living implications and puts greater pressure on school fees and a teaching workforce that is already under considerable strain," Ms Collins said.
"National Catholic school leaders have expressed concern today at the Victorian Government's decision that has been made without consultation and is outside of the National School Reform Agreement."
Ms Collins said the tax, which may affect non-government secondary schools charging $7500 or more in school fees, is inconsistent with the minimum fee expectations of the national school funding model.
"School funding is means tested according to the socio-economic status of families who send their children to a non-government school.
"A reported $7500 arbitrary threshold would wrongfully categorise many Catholic schools as high-fee schools. It would set the payroll tax threshold at the mid-point of the minimum fee expectations of families," Ms Collins said.
"Catholic schools are not-for-profit services and Catholic school families are already contributing significantly towards their children's education through school fees and building levies, alleviating the burden on governments.
Catholic Education Commission of Victoria Ltd executive director Jim Miles said the sector was deeply concerned about the policy, which is likely to apply to about 25 Catholic secondary colleges in the state.
"We recognise that most Catholic schools will not be impacted by this policy," Mr Miles said. "However, if the threshold previously used by the state government to define low-fee schools of less than $7500 per year is applied, then this will be a significant hit to the operating budget of schools and families in communities that can ill-afford it"
FULL STORY
Victorian government's unprecedented payroll tax on non government schools puts pressure on families and teacher workforce (NCEC)
Catholic education Victoria seeks urgent talks on payroll tax (CECV)