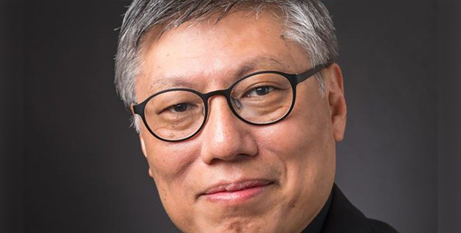 Hong Kong Bishop Stephen Chow prayed for mutual trust between the Chinese Government and the Vatican as he offered a Mass on the Global Day of Prayer for China. Source: UCA News.
At the May 24 Mass, Bishop Chow expressed hope that both Vatican and China could put aside "presumptions, hypotheses and prejudice" to help enhance mutual understanding and trust, Hong Kong Free Press reported.
The Church in China will not adopt "a mentality of colonialism", even though it has made such mistakes historically, Bishop Chow said in his homily inside the Cathedral of the Immaculate Conception.
The bishop spoke in English and Chinese.
"The fate of the Church in China is inseparable from that of the country, as all the people of the Church are also Chinese," Bishop Chow said in Chinese. Despite struggles, the Church managed to grow and develop on the mainland, he added.
Bishop Chow, in his English sermon, mainly talked about missionaries in China. He also prayed for unity within the Church in China as it contributes "to the welfare and best interests of the country", the newspaper reported.
Bishop Chow's message comes as Beijing and Vatican relations continue to be strained over a 2018 deal that reportedly agreed to appoint bishops in China with mutual approval. In November, the Vatican said China violated the deal after it installed a bishop in a diocese not recognised by the Vatican.
Human rights groups reported that since the deal was signed, Beijing has intensified its crackdown to allegedly dismantle the underground Church and force Catholics to join the state-run patriotic church.
FULL STORY
HK bishop prays for 'mutual trust' between Beijing and Vatican (UCA News)