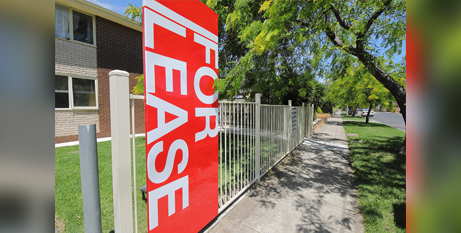 Australian rental affordability has dropped to its worst levels in nearly a decade, with the average household spending a third of its income on rent, as the impacts of the pandemic continue to be felt on the market. Source: The Guardian.
Lower-income households pay even more, with more than half of their income going towards their rent, according to new research from ANZ and CoreLogic.
The ANZ CoreLogic housing affordability report has found rental affordability – the portion of income required to service a new lease – is at its highest level nationally since June 2014, with 30.8 per cent of an average income required to service a new lease.
Perth saw the worst deterioration of housing affordability for lower-income households between March 2020 and March 2023, while Hobart recorded the worst housing affordability figures, with nearly 60 per cent of income needed to pay rent.
Only Melbourne saw a slight reduction in the portion of income needed to pay rent for lower-income households, due to the growth in income at the 25th percentile level.
Sydney is still the most unaffordable market for home ownership. The report found that, on average, Sydneysiders paid more than half their income towards their mortgage, and would take about 12 years to save up enough for a 20 per cent deposit.
The report attributed much of the pressure on the housing and rental market to supply, an issue intertwined with the onset of the pandemic. Soaring construction costs and interest rates have also forced more people into the rental market.
ANZ senior economist Felicity Emmett said while the affordability figures were not surprising due to the rental crisis, they meant more people would be forced into difficult living situations.
FULL STORY
Australia's rental affordability drops to worst levels in nearly a decade (By Mostafa Rachwani, The Guardian)