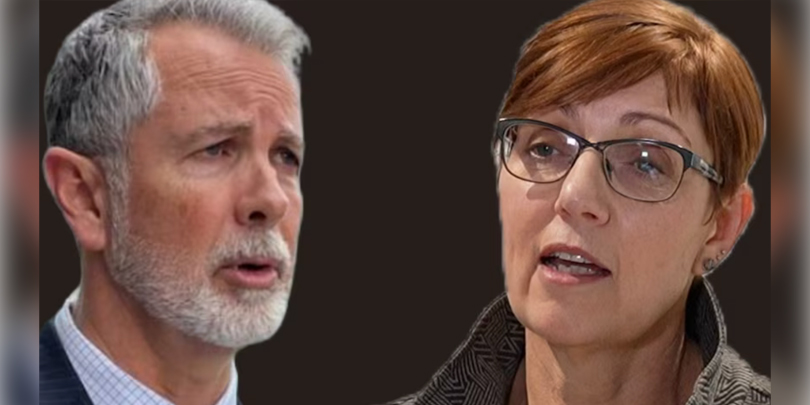 Legislation to enable the compulsory acquisition of Calvary Public Hospital Bruce by the ACT Government has passed the territory's Legislative Assembly after a day of acrimonious debate. Source: The Catholic Weekly.
Notwithstanding the promised legal challenge from Calvary Health, the transition of the hospital to the control of Canberra Health Services is slated to begin almost immediately and to be completed by the first week of July.
The legislation was passed 14-7, with standing orders again being suspended at the request of ACT Health Minister Rachel Stephen-Smith so that eight pages of "technical" amendments could be passed.
Around 50 Catholic protestors chanting "Jesus heals, Barr steals" demonstrated outside the ACT Legislative Assembly, as Canberra's Liberals hurled accusations of arrogance and deception at the largely impassive Labor-Greens Government and described the process as a "hostile takeover."
Acting opposition leader Jeremy Hanson said opposition to the compulsory takeover from healthcare professionals and associations — including a group of senior health nurses who called the culture at Canberra Health Service "toxic" and 32,000 signatories to the Canberra-Goulburn Archdiocese's petition — "should not be ignored."
He also accused the Government of deceit over the cost of the compulsory acquisition, citing an estimated figure of more than $200 million, according to property industry sources.
"This all calls into concern if this is all being done on 'just terms'. Certainly the processes to date have been anything but just."
Chief minister Andrew Barr defended the bill, citing projected population growth and an ageing community for the need to acquire the original crown lease of the current hospital site and transition its operation from Calvary healthcare to Canberra health services.
Mr Hanson also unsuccessfully pushed Ms Stephen-Smith to clarify the fate of Calvary's palliative care hospice, Clare Holland House.
Ms Stephen-Smith refused to answer repeated questions on whether she would rule out a forced acquisition of the facility.
FULL STORY
ACT government passes bill to allow for compulsory acquisition of Calvary Public Hospital Bruce (By Marilyn Rodrigues, The Catholic Weekly)
RELATED COVERAGE
'Favouring his mates': Vicar reprimands PM over Calvary takeover (Catholic Voice)
'Not something I think we can cop': former prime minister Scott Morrison takes aim at ACT Calvary takeover (Canberra Times)
ACT government passes bill to allow for compulsory acquisition of Calvary Public Hospital Bruce (Canberra Times)
Legislation passes allowing ACT government to move ahead with plans to take over Calvary Public Hospital (ABC News)