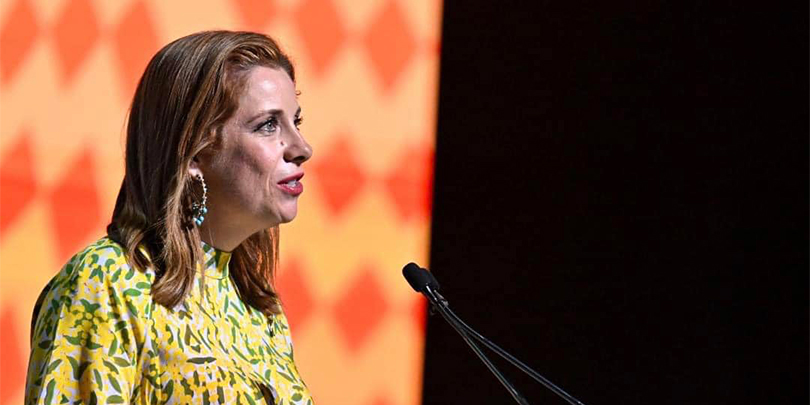 With half of Australia's aged care facilities operating at a loss, Labor will unleash a new taskforce to work out how the sector can be made financially sustainable. Source: Daily Telegraph.
Aged Care Minister Anika Wells will use a speech to the National Press Club in Canberra today to outline how the federal Government's Aged Care Task force will be used to tackle the "great unanswered question" from the royal commission, which was how to fund the sector long term.
"We have heard calls from across the sector to review this funding arrangement and to take a new approach," Ms Wells is expected to say.
"We will do this in conversation with the public, with the discussions driven by experts."
Many experts have speculated Australia will have to adopt some form of a "user pays" system where individuals are required to contribute more for higher levels of care in order for the system to be viable long term.
Ms Wells will argue the work of the task force is only now possible after a year of "triaging an absolute crisis" in the sector.
She will reveal the latest financial "snapshot" of Australia's aged care facilities shows the number of providers making a loss has declined from 66 per cent mid last year to 54 per cent by the end of 2022.
Ms Wells will also reveal the latest data shows residential aged care providers delivered an improved average of 189 minutes of care to each resident per day, moving closer to the average of 200 minutes, which becomes mandatory from October 1.
FULL STORY
Labor to launch Aged Care Taskforce to tackle funding for sector as demand soars (By Clare Armstrong, Daily Telegraph)
RELATED COVERAGE
Funding should prioritise in-home aged care: Minister (The Australian)