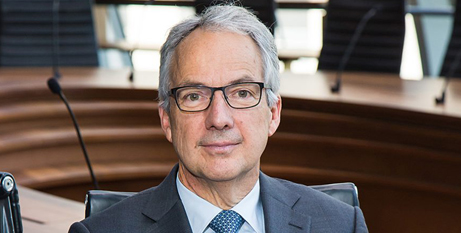 Investment banking titan and National Catholic Education Commission chair Nicholas Moore says furthering education is the passion that will drive his later career as he was recognised at the King's Birthday honours list. Source: The Australian.
Mr Moore, who led Macquarie Group for a decade until 2018, was appointed an Officer of the Order of Australia yesterday "for his distinguished service to the finance, business, commerce sectors, to arts administration, and to education".
Among his roles since retiring from Macquarie after 33 years, Mr Moore chairs the statutory body supervising the corporate and banking regulators.
The 64-year-old said he was surprised when he received a letter from the Governor-General's secretary with the news a few weeks ago. He feels grateful to be honoured, acknowledging the values his parents instilled in him, and expressing gratitude for the opportunities he has received throughout his career.
Among his many leadership roles away from the ''millionaire's factory'', where he drove exponential growth in returns during his time at the helm, he chairs the National Catholic Education Commission, the non-profit children's charity The Smith Family, Screen Australia, and the Centre for Independent Studies. He is a member – and former chair – of UNSW's Business School Advisory Council.
He said he is passionate about knowledge and education and sees his contribution in his governance roles as supporting people and organisations that "do the hard work" to help the less privileged.
Also featuring on the King's Birthday Honours List was Fr Barry Dwyer of Parkes, New South Wales, who received an OAM for service to the Diocese of Wilcannia-Forbes.
FULL STORY
Nicholas Moore driven by passion in education as he receives King's Birthday honour (By Paulina Duran, The Australian)
King's Birthday Honours List (Website of the Governor-General)